Robert's insights & revelations as he shares his message.
9 Jan 2006 | No Comments | posted by RPC Admin | in News
Attendance at the 2006 annual MWDA Workforce Development Conference again met ambitious planning projections, with 728 individuals registered for pre-conference and conference sessions. These figures exceeded 2005 conference levels, which was quite an accomplishment in light of the tight fiscal environment in which many of these organizations operate. Attendees represented workforce investment areas, One-Stop Centers, higher education, K-12 education, TANF, vocational rehabilitation, corrections and various non-profit and community-based human services organizations In addition, 30 exhibitors promoted their latest products and services.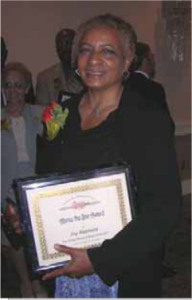 Featured keynote speakers included Trenton Hightower (Assistant Vice-Chancellor for Workforce Development for Virginia's Community College System), Robert L. Pruitt II (speaker, trainer, author and community activist) and Frank
Lengel of Lengel Vocational Services. This was the second year of the annual "Above the Bar" staff awards which recognized the contributions of one staff member from each WIA and the central office of the Maryland Department of Labor, Licensing and Regulation. Awards were presented to the 14 recipients by DLLR Secretary James D.
Fielder, Jr., Ph.D., Assistant Secretary Bernard L. Antkowiak, and MWDA President Karen
Sitnick.

Nearly 50 workshop sessions covered topics in the areas of job seeker services, business services, economic and workforce development, education and workforce development, leadership/management/supervision, technology, program planning and management and personal development. In addition, two full-day pre-conference sessions were held on Monday, attracting over 60 participants. One session was designed exclusively for administrative support staff, and focused on managing multiple priorities, dealing with stress and interpersonal communications. The other session examined the nature of thoughts and actions, and taught skills related to influencing and building relationships.